Critical Acclaim:
"The novel is extraordinary for its unflinching look at both depression and chronic illness. Without sugarcoating, sentimentalizing, or trivializing either, it never slips into pathos. The depiction of mental health struggles is profoundly accurate and understanding. A gift to readers."—Kirkus Reviews (starred review)
"The shifting perspectives add nice depth. McGovern skillfully imbues her characters with realistic voices. With a plot that moves swiftly, ratcheting up the tension until the crisis, this brilliant, nuanced, and hopeful title will have wide appeal, particularly from fans of authors such as John Green or Sarah Dessen."—ALA Booklist (starred review)
"Approach[es] difficult topics from sensitive, age-appropriate perspectives. The resolution, like the teens' relationship, unfolds carefully, without sugarcoating, and feels genuinely earned."—Horn Book Magazine
On Sale 1/7/2020!
Other Books: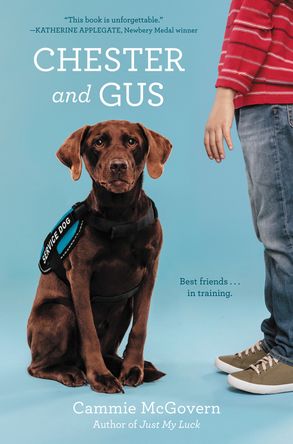 https://www.cammiemcgovern.com/uncategorized/new-young-adult-titles/